Chanting for Your Chakras
De-mystify the 7 Chakras with Practical Tools for Your Inner Journey
NO HARMONIUM NEEDED!
Strengthen your voice and learn about the 7 chakras from the inside out through our fun & accessible program!
For Chanting Explorers with or without a Harmonium!
Acccess Now!
Save $20 on Registration with Discount Code
CHANT20
An Accessible, Simple, & Practical Approach to Chanting for Your 7 Chakras
According to yogic philosophy and energy healing, we have seven energy centers or spinning wheels in the body. Each one represents a different element of our life for us to strengthen, clear, and understand. Learn the Eastern Sanksrit mantras as well as Western (English) affirmations to clear and strengthen all 7 chakras. Learn the location, central issue, yogic deity/element for each chakra, and lots more!
Learn to Chant
Learn Sanskrit Bija Seed Mantras & English Affirmations for all 7 Chakras so you can practice at home alone with a recorded mp3, or bonus, with a harmonium!
Emotional Balance
Feel more energized, peaceful, and balanced by aligning and opening all 7 Chakras - or identify one you are struggling with and focus on bringing it into balance.
Increase Vocal Confidence
Open, strengthen, and become more comfortable with your voice. Develop confidence in your ability to sing through breathing exercises, vocal yoga, stretches, and more!
Do you want to learn more about your Chakras in an easy, results oriented way?
Are you curious about the challenges, expressions, characteristics, and qualities of your chakras? Are you familiar with the chakras, but want to apply your knowledge through guided practice to clear blockages, open, and harmonize your chakras?
Or, do you have a desire to learn how to chant and want to get more comfortable using your voice? Maybe one day you will chant mantra with others, but currently you feel nervous, lack confidence, or feel apprehensive about singing in general.
If so, you have come to the right place! In this online course you will receive education, guided instructions, and practice downloads to clear, balance, restore, and align all 7 chakras, as well as tonify these aspects of your being.
In a fun, accessible, and practical way you will learn Eastern Sanksrit Mantras as well as Western (English) Affirmations to clear and strengthen all 7 chakras. Discover the problems you can experience when a chakra becomes blocked as well as how to clear it. Learn what the highest expression is of each chakra and how to access it through chanting.
You'll receive clear, relevant information so you can focus on what's the most important to you and what you're experiencing.
With our guided stretches, vocal warmups, and breathing exercises, you will open your voice, build your confidence, and become more comfortable singing.
PLUS! This is a great opportunity to learn chants without needing a harmonium. We've also included valuable bonus material to help you choose the best harmonium if you decide you want to continue your Kirtan journey.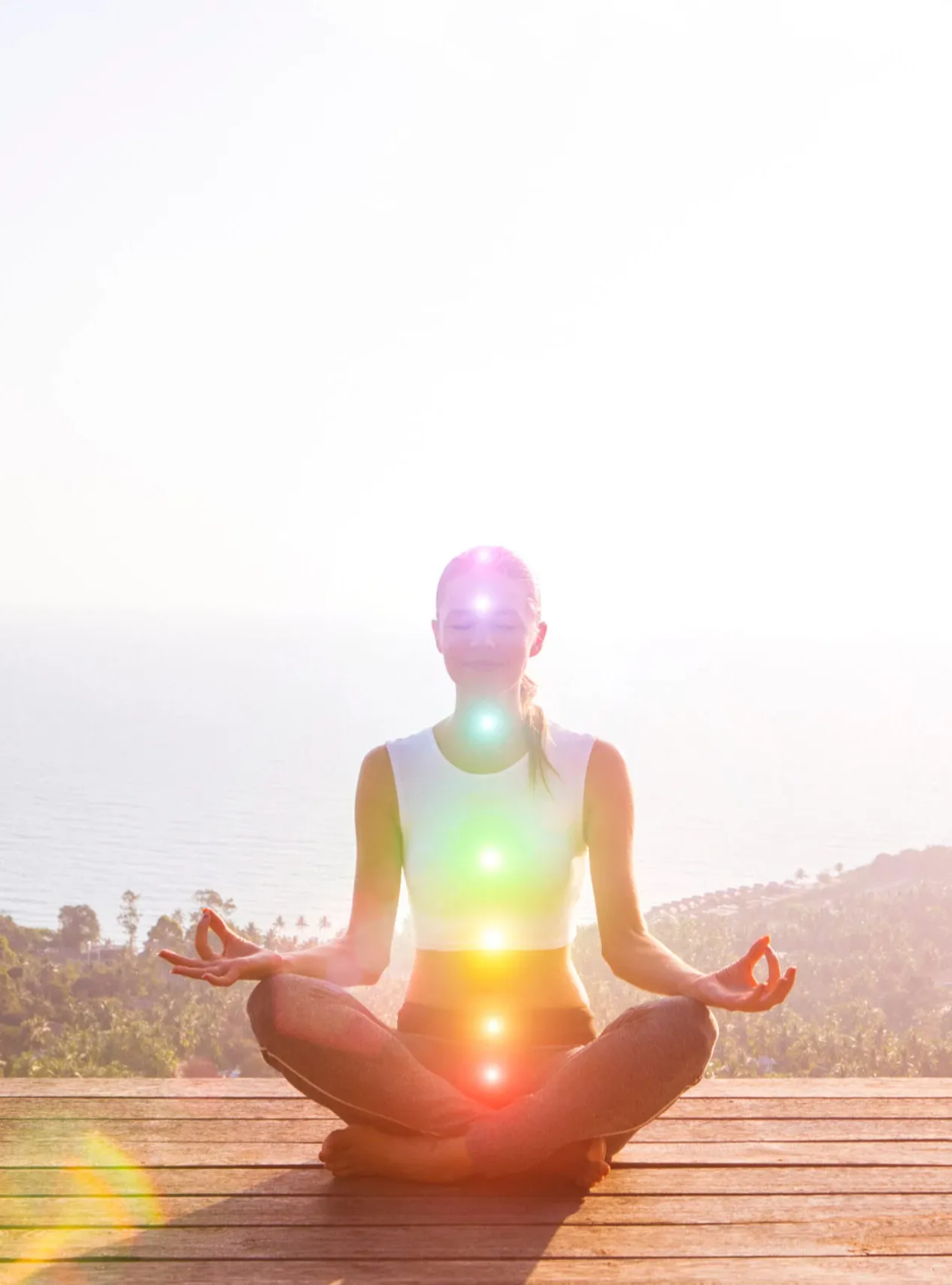 What Makes Us Different:
There is so much information out there on the 7 Chakras! This course simplifies and streamlines the most USEFUL information to make it accessible for learners of all backgrounds and levels of experience. We have distilled the primary elements of the chakras so you can learn without getting overwhelmed or frustrated.
What's more, we've organized the content so you can discover what YOU are experiencing in the moment, identify the chakra(s) where you feel challenged, and then apply the appropriate Sanskrit Mantra and/or English Affirmation to bring it back into balance.
While other programs may overwhelm learners with heady or analytical information, we are dedicated to making the learning process a fun, interactive, and results focused experience for you.
What People Are Saying...
"Wow! Mike has such a great way of talking about the chakras. I feel like I got more out of this class than I have in any of my other studies! His guidance is crystal clear and super helpful. I highly recommend!"
Judy
Meditation Teacher
"Exactly what I was looking for! I've been wanting to open my throat chakra, and through the breathing excercises and practices, I am finally feeling more confident in singing. I'm starting to even sing outloud in my local Kirtan events! Thank you Mike."
Esther
Accounting
"This course is amazing! My favorite part was the guided practice - Mike has a beautiful voice, and chanting with him gave me the deepest sense of calmness and peace. I sing to with the recording when I get a migraine and it always helps!"
Cassie
Nurse
Meet Your Instructor
Since 2010, Mike Cohen, MA, has supported thousands of chant fans on their journey into Kirtan Leadership. Each year, Mike and his team train hundreds of Kirtan Leaders through his Kirtan Leader Institute—from total beginners, to those who share Kirtan with others, and even some who go on to lead bands, create albums, tour and play festivals!
His proven system (which bypasses the need to read or understand Western or Indian music or music theory) quickly and easily guides students to chant at home and share with others in a way that makes intuitive sense to those with no musical background.
Mike loves teaching students how to play chants on harmonium, guiding them how to build Somatic Awareness & Shakti Awareness, and helping them access deep wisdom through myth in a way that's both relevant & invaluable for our modern times. In 2020, Mike released his fourth full-length Kirtan album with Grammy nominated producer Ben Leinbach. Mike lives in Boulder, CO with his partner Martha. He is committed to sharing Kirtan and teaching people how to chant at home and share sacred chant with others.
More Questions?
Enter your email address in the form below for more information:
Please register for our email newsletters to receive our response. You can unsubscribe at any time.